November News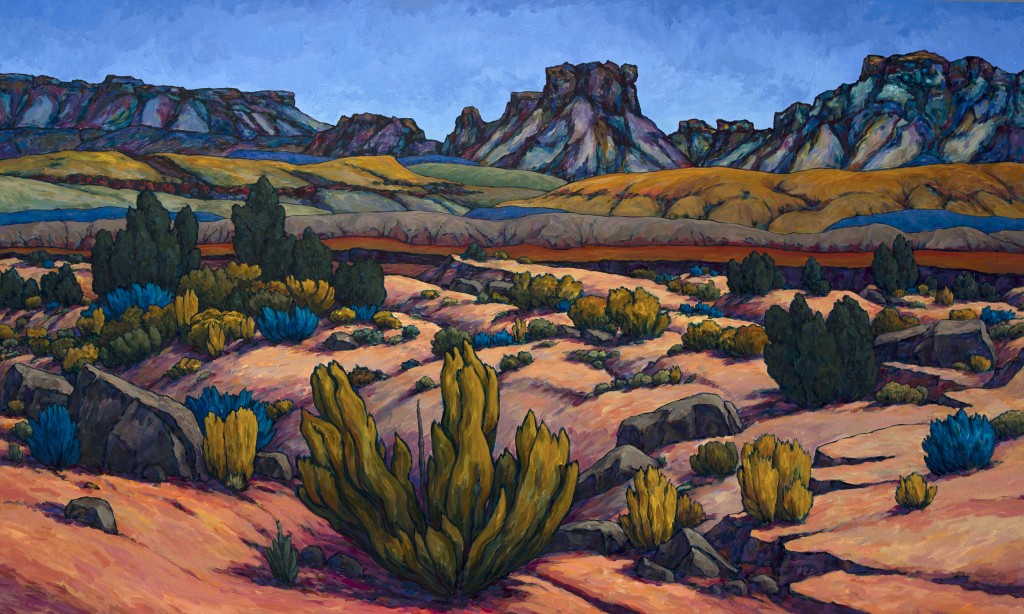 "Notom Ridge" 28 X 48 Received First Prize at the UTAH IMAGES Commemorative Art Exhibit
November 9th – Dec. 4th (Mon – Fri 9:00 am – 5:00 pm)
Salt Lake County Building
Salt Lake City, Utah
Hosted by the Equitable Life & Casualty Insurance Company in Salt Lake City. I was selected as one of the 80 Utah artists, ages 55+, whose work will be exhibited.
November 2nd -9th, 2015, I will be participating in the Zion National Park Plein Air Invitational. Painting and Exhibiting during the week. There will be 24 invited artists painting and demonstrating, free lectures, exhibits, and a silent auction of quick paint out work. For more information, go to www.zionpark.org.